2017 is over. Below some of my favorites :
Favorite book: Homegoing by Yaa Gyasi
Favorite movie watched in 2017: A single man. (I had no idea Tom Ford made movies until 2017. This movie was so tasteful. Nocturnal Animals was also beautiful.)
Favorite movie released in 2017: Wilson directed by Craig Johnson (Letterboxd tells me I've seen less than 20 movies that came out in 2017, so this might not be "the" favorite.)
Favorite standup comedy: Hasan Minhaj: Homecoming King That line about " audacity of equality"  was really touching.
Favorite performance in a movie: Adrien Brody in Detachment.
Favorite drama series: The Handmaid's Tale.
Favorite comedy series: Chewing Gum. (I watched the 2 seasons in one day. I laughed so hard that I almost got a 6 pack.)
Favorite album: Process by Sampha.
Favorite song: Redbone by Childish Gambino.
Favorite diva: Rihanna. (She wrecked insta).
Favorite singer I started listening to in 2017: SZA.
Favorite live perfomance: Abel Starboy in Osheaga.
Favorite website: letterboxd.
Favorite Instagram account: jstlbby
Favorite app: Musical.ly. (I think this is where the kids are at these days.)
Favorite jazz tune:
Favorite video on Youtube:
Favorite Youtube channel:
Favorite Quora answer:
Marcus Geduld's answer to I have trouble connecting to my emotions and even though I am very well able to list them out in my head. I feel unable to just act out whatever I feel and this is hurting my partner too as I am often unable to reach out to her. What should I do?
Favorite Quora user: Dushka Zapata
Favorite Tweet:
— Rahma (@2ranma75) November 3, 2017
Favorite "caricature":
Favorite day: December 27 2017.  9000 days of life for yours truly.
Favorite meme: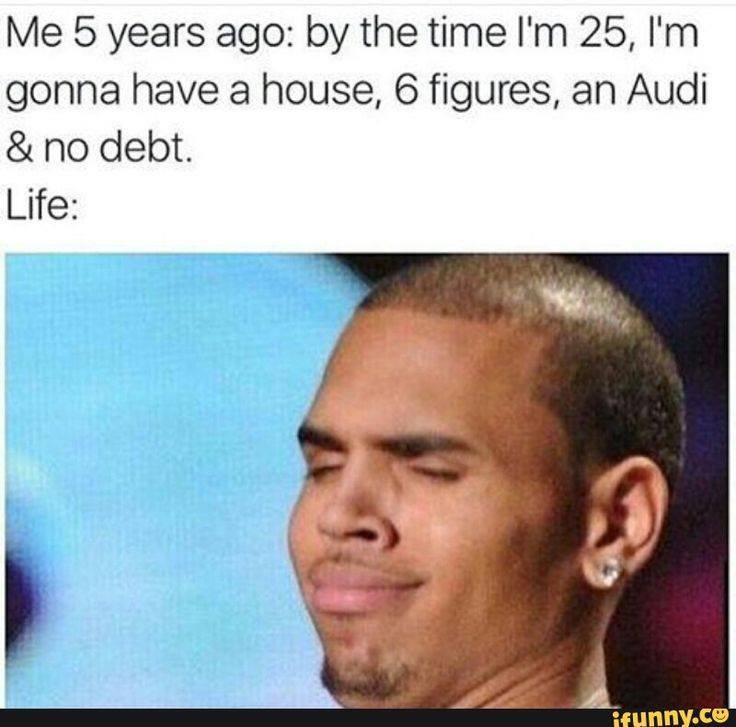 Favorite Tumblr post:
Favorite guilty pleasure: anything by Drake
Favorite word: facetious
Shit I'm trying to leave behind: being a coward
Shit I'm trying to keep at: Caring.
Shit I'm trying to start: a hobby.
ik. That escalated quickly, just like 2017.